Wendi Bergamini
Real Estate Salesperson
Licensed as Wendi Bergamini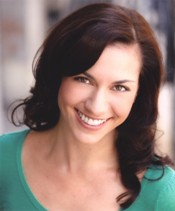 o: 212-688-1000 [ext 770]
m: 917-628-8891
About Wendi
Wendi is originally from Northern California, and has been living in New York City for over 12 years. Having lived in almost every borough, she has had a taste of many of the exciting neighborhoods NYC has to offer. She has been active in the vibrant real estate industry for over 4 years, representing both buyers and sellers in their transactions, and is thrilled to be a part of Rutenberg Realty.
Wendi provides thorough, comprehensive guidance to help her customers find the property they are searching for. Whether as a primary residence or as an investment unit, she understands the ins & outs of New York real estate transactions and the attention to detail they require. With the understanding that each search has different demands, Wendi aims to tailor each search to the individual needs of her customers. As a property owner and member of her own Board of Managers, Wendi has insight into condominium and cooperative financials, budgets, and board packages- all very important aspects of the purchase or sale process.
In addition to real estate, Wendi is also very active in the Broadway theatrical community. Having performed in multiple Broadway shows and national tours, she has also helped many artists realize their dreams of homeownership. With an understanding of the unique scheduling, demands, and consistently changing life circumstances of the artist, she streamlines the search for property with great success- for artists or other busy professionals.
Wendi lives in a condo in Harlem with her husband and two pianos.