Lee Anderson
Licensed Real Estate Salesperson
Licensed as Clarence Lee Anderson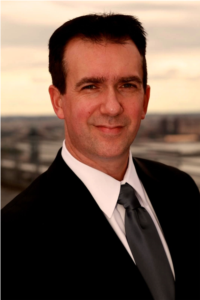 o: 646-649-6327
m: 646-649-6327
About Lee
Lee Anderson moved to New York in 2000 and quickly became a succesful salesperson in New York City's residential real estate market, developing a significant following throughout Brooklyn and Manhattan. During his career he has built strong relationships with several prominent clients and leasing companies. Lee is best known for his ability to comprehensively grasp a client's needs and negotiate difficult deals. Also a major advocate for the New York Arts and Literature scene, Lee hosts a monthly reading series in the East Village while also helping with such charities as "Behind the Book," "Children International," and other non-profit organizations. He is an active member of the Real Estate Board of New York.
"Lee Anderson is a solid guy and will do the job right. The entire time we were waiting to hear back from the building, he kept me abreast. When it was taking longer on the building management's end, he was doing his best to move things along and was genuinely concerned that I was essentially without a place to stay. (haha. all funny now.) But a good guy that was not a (bleep) to deal with, which says a lot in this biz. I highly recommend working with Lee for your apartment finding needs." -- B.G.
"Lee Anderson was the best real estate agent that we have ever worked with. Not only was he able to show us exactly what we were looking for, but he was with us every step of the process. He demonstrated real care and honesty in his work and treated us like family. He was genuine, highly helpful and, most importantly, put us at ease during the entire application/lease signing process." -- K.T.
"Lee Anderson is absolutely unbelievable! My roommate and I were at our wits end in dealing with brokers and apartment hunting and he truly made the process so smooth. I met him and we found an apartment within 2 days. Lee was so on top of everything and knew exactly where and what to show me. Other brokers had told me finding something within our price range would not be possible... the apartment that we found is below our price range and is by far the best we've seen!" -- A.B.
"This guy Lee Anderson turned out to be a true blessing to me. Lee responds very quickly. He did not push any properties onto me. He was very resourceful and was patient with me throughout. He was very willing to take me to any property that I wanted to go to. When I found the perfect spot and wanted to go with it, he was grateful that I was pleased and excited. He made my apartment hunting/NY Broker experience soooooo GREAT! Not stressful AT ALL!" - D.W.
"Lee Anderson did an outstanding job of finding four corporate apartments for us. He stayed in constant touch, ferried paperwork back and forth and followed through on punch list items after the lease was signed and he could have left us to fend for ourselves. Lee is knowledgeable, calm and thoughtful and is a good guy to have in your corner when deadlines and budgets are tight." -- K.E.