Cynthia Brown
Licensed Real Estate Salesperson
Licensed as Cynthia D. Brown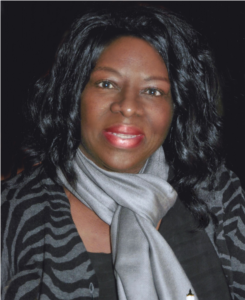 o: 212-688-1000 [ext 863]
m: 646-478-6642
About Cynthia
Cynthia comes to the real estate industry after having successful careers in entertainment and high end travel. She has a BA degree in sociology, psychology and business from Hunter College of the City University of NY. Additionally she has professional diplomas from New York University in non-profit management and in special event, meeting and travel management from George Washington University in Washington, DC.
Cynthia has lived in virtually all of the boroughs of New York and makes her home in the Midtown East/Sutton Place area of Manhattan. She is a lifelong real estate investor and real estate developer. She will help you negotiate the best price for that perfect dream home. Her focus is on providing excellent service to her clients and will work tirelessly to ensure that her clients are with her for a long time.
Cynthia, a global citizen fascinated by the diverse cultures of the world, pursues her passions by traveling. She has visited several times virtually all the continents in the world. She has a working knowledge of French and has passed the DELF (Diplomes d'Etudes de Langues Francaise) exam awarded by the French Ministry of Education for non-native French speakers. She is very much involved in the culture of New York and can share with her clients the best restaurants to dine in and the ideal place to go for entertainment.
Cynthia's favorite quote is "The most important thing is to enjoy your life, to surround yourself with optimistic people, travel and be happy; it's all that really matters".
Cynthia's Recent Listings