Jason Brizan
Real Estate Salesperson
Licensed as Jason Brizan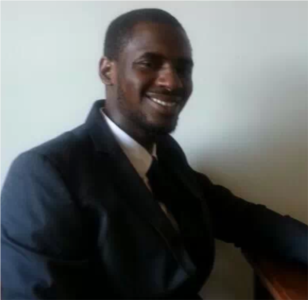 o: 212-688-1000 [ext 795]
m: 917-645-8718
About Jason
Finding an apartment is easy; it's finding a dream home that can be a challenge. Jason Brizan was always taught that listening is the key to success. That's why he is here to listen to all your needs, and help you find your next dream home in NYC. "Leave it in the hands of a professional," he says, "someone like me who will provide quick, professional high-quality service; not gimmicks!"
Jason will work long and fight hard to get you the apartment you want. His personal focus is on customer service first, then sales. "Customer service is what brings your clients back." Once you give him a 100 percent commitment to finding or selling your property, Jason will give 110 percent back in the task. "The market is very competitive, and you need someone that is knowledgeable and just as fierce to get results."
Originally from the Caribbean Island of Grenada, Jason was raised in Brooklyn, NY and graduated from Paul Roberson High School. He is currently studying Computer Technology. Jason previously worked as a cook for many years as well as in security, which honed his sense of urgency, eye for detail and expert people skills. In his experience, he has worked effectively with A-list talent to your average Joe, respecting their needs and personalities equally.
Jason enjoys serving real estate clients who span the gamut as well, whether you're new to the market or are ready to move up to greater luxury. When not busy working, he loves trying new ethnic foods, playing sports like basketball and football, watching movies with family and friends, playing the piano and listening to music, and keeping informed daily via the Internet.